Paul Craig Roberts was Assistant Secretary of the US Treasury, Associate Editor of the Wall Street Journal, and professor of economics in six universities. His latest book, HOW THE ECONOMY WAS LOST, was published by CounterPunch/AK Press. He can be reached at: PaulCraigRoberts@yahoo.com
"'War Is A Racket'," The Wisdom Fund, September 11, 2001
Enver Masud, "What Really Happened on September 11 Remains a Mystery," The Wisdom Fund, April 27, 2002
Chalmers Johnson, "America's Empire of Bases," Nation Institute, January 15, 2004
Enver Masud, "Iraq War: 'Supreme International Crime'," The Wisdom Fund, June 29, 2005
Katrina Vanden Heuvel, "The Enormous Cost of War," The Nation, August 17, 2007
Enver Masud, "A Four-Point Plan for Bailing Out America," The Wisdom Fund, February 7, 2009
Robert Dreyfuss, "Yet Another Bogus 'Terror' Plot," The Nation, May 22, 2009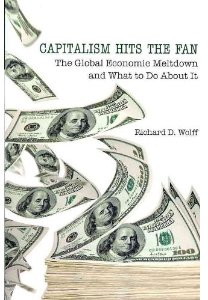 Richard D. Wolff, "Capitalism Hits the Fan: The Global Economic Meltdown and What to Do About It," Olive Branch Pr (October 12, 2009)
John Pilger, "Iraq: The Crime of the Century," New Statesman, December 10, 2009
Karen DeYoung and Greg Jaffe, "U.S. 'Secret War' Expands Globally," Washington Post, June 4, 2010
Lydia Saad, "Federal Debt, Terrorism Considered Top Threats to U.S.," gallup.com, June 4, 2010
Lori Montgomery, "Running in the red: How the U.S., on the road to surplus, detoured to massive debt," Washington Post, April 30, 2011
Richard D. Wolff, "Debt Showdown is 'Political Theater' Burdening Society's Most Vulnerable," democracynow.org, July 28, 2011
[The economy's failure to recover was despite the largest fiscal and monetary stimulus in the country's history. There was a $700 billion bank bailout, a $700 billion stimulus program, a couple of trillion in "quantitative easing," that is, in debt monetization or the printing of money to finance the government's expenditures. In addition the Federal Reserve's balance sheet had expanded by trillions of dollars as the Fed purchased troubled mortgage bonds and derivatives in its effort to keep the financial system solvent and functioning. According to the Government Accountability Office's audit of the Federal Reserve released by Senator Bernie Sanders, the Federal Reserve provided secret loans to US and foreign banks totaling $16.1 trillion, a sum larger than US Gross Domestic Product (GDP).--Paul Craig Roberts, "More War! The Road to Armageddon," counterpunch.org, August 1, 2011]
Noam Chomsky, "America in Decline," commondreams.org, August 6, 2011
Tom Lasseter, "China slams U.S. debt situation in fierce editorial," mcclatchydc.com, August 6, 2011
John Detrixhe, "U.S. Loses AAA Credit Rating as S&P Slams Debt, Politics," bloomberg.com, August 6, 2011
[The decision by Standard & Poor's to push America into the second division, when it comes to trustworthiness about paying its bills, puts the USA below the UK, Germany, France, Singapore, Finland and 14 other countries.--Mark Mardell, "How Washington's politicians downgraded America," BBC News, August 6, 2011]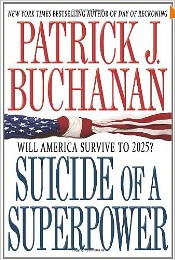 Patrick J Buchanan, "Is the New World Order unraveling?," wnd.com, October 13, 2011
Gideon Rachman, "America must manage its decline," ft.com, October 17, 2011
May 8, 2012
[The idea of distributing free money to end deep recessions has been promoted theoretically by serious economists since the 1930s, . . . More recently, as conventional policies to revive growth have faltered, with widespread disappointment about the impact of zero interest rates and quantitative easing, proposals for distributing money directly to citizens have been quietly gaining traction among critics of orthodox central banks.--Anatole Kaletsky, "A breakthrough speech on monetary policy," ft.com, February 7, 2013]
[Money today is simply a legal agreement between parties. Nothing backs it but "the full faith and credit of the United States". The United States could issue its credit directly to fund its own budget, just as our forebears did in the American colonies and as Abraham Lincoln did in the Civil War.--Ellen Brown, "US can fix budget woes," atimes.com, February 15, 2013]
[Indeed, absent Wilson's crusade there would have been no allied victory, no punitive peace, and no war reparations; nor would there have been a Leninist coup in Petrograd or Stalin's barbaric regime.
Likewise, there would have been no Hitler, no Nazi dystopia, no Munich, no Sudetenland and Danzig corridor crises, no British war to save Poland, no final solution and holocaust, no global war against Germany and Japan and no incineration of 200,000 civilians at Hiroshima and Nagasaki.
Nor would there have followed a Cold War with the Soviets or CIA sponsored coups and assassinations in Iran, Guatemala, Indonesia, Brazil, Chile and the Congo, to name a few.
. . . there is no fiscal governance - just an inexorable drift toward monetary catastrophe. In the interim, our senseless and dangerous trillion dollar Warfare State rolls on.--David A. Stockman, "Keynesian Myths, Monetary Central Planning and The Triumph of The Warfare State," davidstockmanscontracorner.com, February 17, 2014]
[Neoclassical economics, he says, is a "just-world theory," one that posits that not only do good people get what they deserve but those who suffer deserve to suffer. He says this model is "a warrant for inflicting pain."--Chris Hedges, "Suffering? Well, You Deserve It," truthdig.com, March 2, 2014]